Clit Jewelry Nonpiercing Clit Clip or Pierced Clit Jewelry VCH Jewelry HCH Jewelry Etched Goldtone Charm III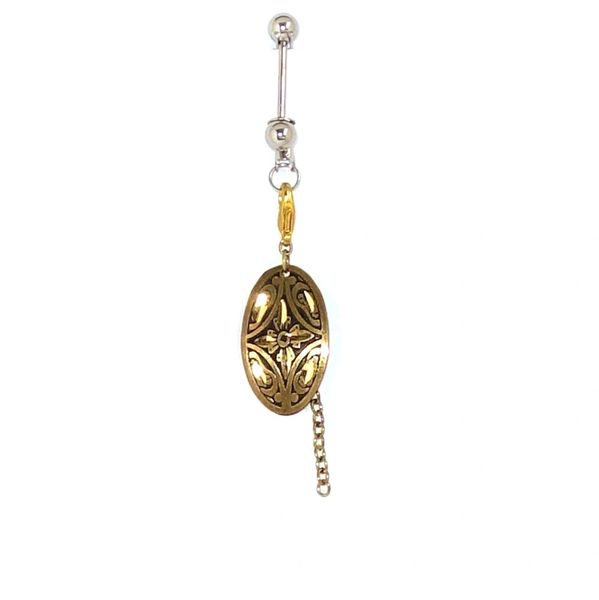 Clit Jewelry Nonpiercing Clit Clip or Pierced Clit Jewelry VCH Jewelry HCH Jewelry Etched Goldtone Charm III
Clit Jewelry Etched Goldtone Charm III
Designer clitoris jewelry features a beautifully etched dark gold tone charm with bright gold tone flashings that reflect the light; accented with chain tassel; light jingling noise with movement; charm measures approx. 1-1/8 inch long and 5/8 inch across; Dangle length measures approx. 1-5/8 inches to bottom of charm and appox. 2-1/4 inches to bottom of tassel. Not gift boxed.

Available Styles:
Shop for stimulating clitoris sex toys and devices at UnderTheHoode sex toy store affiliate: Under The Hoode Toy Box.

COPYRIGHTS: Under The Hoode, Clit Clip, VCH Piercing Bar Base Adaptor and HCH Piercing Base Adaptor designs are exclusive copyrights of Under The Hoode, LLC Feb. 2006 (c)
Why Under The Hoode Clips?