Horizontal Clit Piercing HCH Piercing Clit Jewelry Base Adaptor Under The Hoode Stainless Steel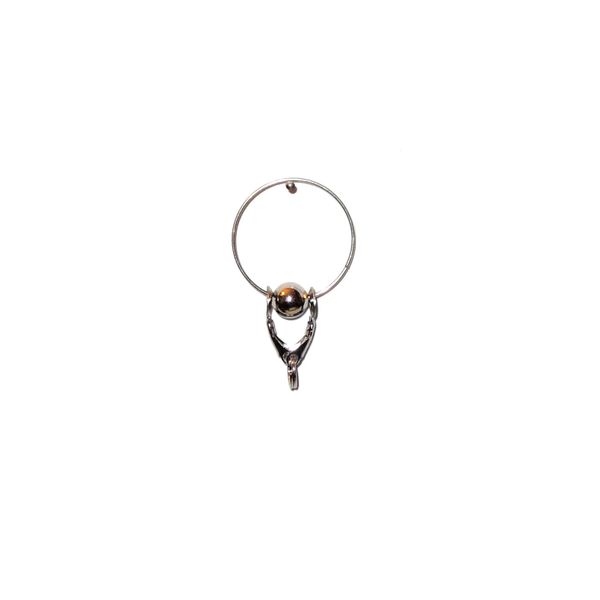 Horizontal Clit Piercing HCH Piercing Clit Jewelry Base Adaptor Under The Hoode Stainless Steel
HCH Horizontal Clit Hood Piercing Jewelry Charm Base Adaptor for Horizontal piercing bar or Clit piercing ring
Works with Captive Bead Rings
Stainless Steel Composition
Base adaptor remains on the piercing bar or ring for jewelry attachment.
HCH piercing base adaptor is silvertone stainless steel that feeds onto a HCH piercing bar or ring which allows for attaching and removing charms and jewelry cascades.  Easy to use. Simply feed base adaptor onto piercing bar or ring and leave in place. Flexible design adjusts to the exact width you need** and can span over captive beads on piercing rings! Attach and remove your jewelry cascades and charms to and from the base attachment ring. 
-    ** Base adaptor can adjust to a maximum width of 1/2 inch (13mm); hole size is 3mm
-       Drop length is approximately 1/2 inch (from base adaptor attachment holes down to bottom of charm attachment ring)
-       This is a made to order piece - please allow for build time when placing order
** Piercing bar not included **
Need Vertical Clit Hood (VCH) piercing adaptor?
Find VCH piercing bar base adaptor here