Clit Jewelry Nonpiercing Clit Clip or Pierced Clit Jewelry VCH Jewelry HCH Jewelry Black Widow by Under The Hoode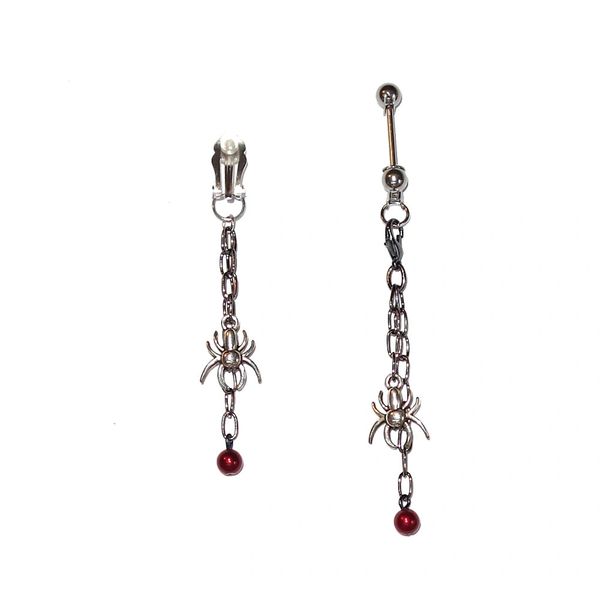 Clit Jewelry Nonpiercing Clit Clip or Pierced Clit Jewelry VCH Jewelry HCH Jewelry Black Widow by Under The Hoode
Black Widow Clit Jewelry
Designer clitoris jewelry features The Black Widow theme with a silver tone spider charm intricately detailed body and legs suspended by web-like link gunmetal black chain and finished below with a simulated drop of blood frosted garnet red bead dangle; quality composition; light weight with nice pendulum swing.  Charm measures approx. 5/8 inch; Total length 3 inches. Not gift boxed.
Available Styles:
Shop for stimulating clitoris sex toys and devices at UnderTheHoode sex toy store affiliate: Under The Hoode Toy Box.

COPYRIGHTS: Under The Hoode, Clit Clip, VCH Piercing Bar Base Adaptor and HCH Piercing Base Adaptor designs are exclusive copyrights of Under The Hoode, LLC Feb. 2006 (c)

Why Under The Hoode Clips?