Unisex Mens Pierced Nipple Jewelry Under The Hoode Viking Shields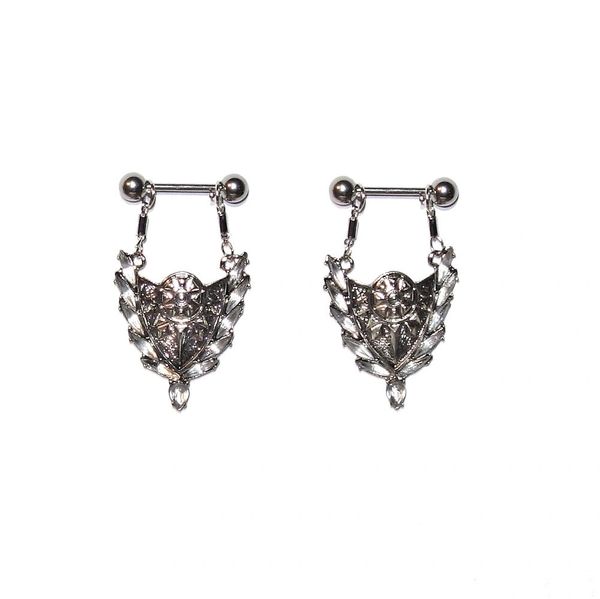 Unisex Mens Pierced Nipple Jewelry Under The Hoode Viking Shields
Unisex Mens Pierced Nipple Jewelry - Viking Shields
Under The Hoode Intimate Jewelry and Gifts
Custom designed and created pierced nipple bar jewelry featuring arrow-shaped shield medallion with etched detailed design and smokey crystals along the perimeter; charms measure 1-1/8 inch wide and approx 1-1/4 inches long; dangle length measuring from the piercing bar is approximately 1-3/4 inches.
Dangles are light medium weight.
** Piercing bars not included **
Items are not gift boxed.
>>> FOLLOW US on INSTAGRAM at @underthehoode to receive live feeds with new webstore listings and inside savings!
COPYRIGHTS: Under The Hoode and clip design are exclusive copyrights of Under The Hoode, LLC Feb. 2006 (c)