Sparkling Pink Cuff Bracelet Under The Hoode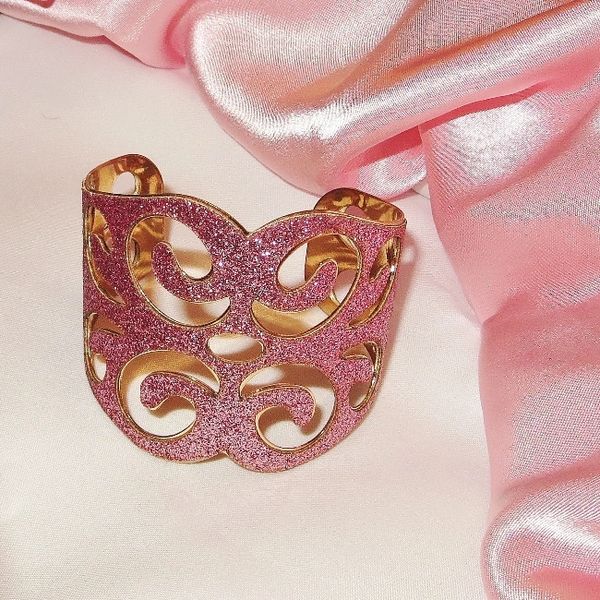 Sparkling Pink Cuff Bracelet Under The Hoode
Where did you get that?! ........Only at Under The Hoode!
Sparkling Pink Princess Glitter Cuff Bracelet
Under The Hoode Intimate Jewelry and Gifts
This beautiful cuff bracelet is a wonderful accessory for any pink lover's collection or a sexy gift for that pink princess in your life! Sparkling pink cuff bracelet features cool tones pink glitter applique over elegantly scrolled metal band measuring 2-1/8 inches (5.5cm) across at the widest point; bracelet has open design for adjusting to wrist or arm size; band measures 6-1/2 inches (16.5cm) from end to end with a 2 inch (5cm) gap allowing for some adjustment.
Item is not gift boxed.