Pierced Nipple Charms Criss Cross Southwestern Shields Pierced Nipple Weights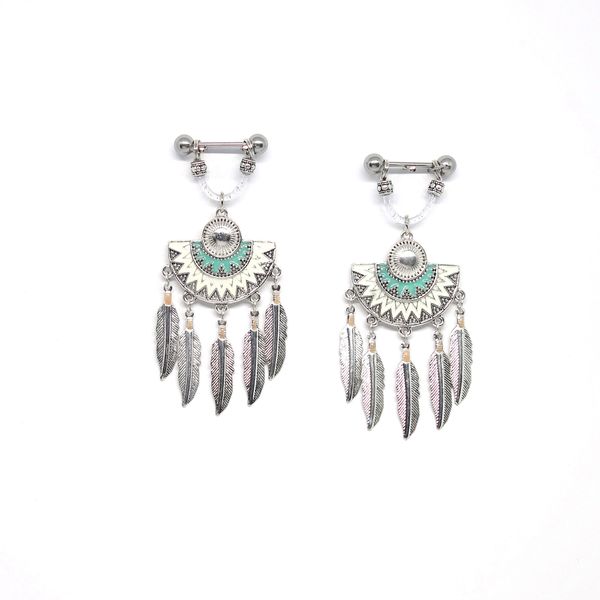 Pierced Nipple Charms Criss Cross Southwestern Shields Pierced Nipple Weights
Southwestern Shields Pierced Nipple Jewelry, Pierced Nipple Weights

Pierced nipple charms features solid cast curved half-circle shield with ornately etched design in bright silvertone finish, accented with teal and white enamel color and finished below with five silvertone feather dangles; each charm measures 1-3/16 inches across.  Suspended by custom piercing bar flex bridges that automatically adjust to nipple and bar lengths. Dangle length from piercing bar to bottom is 3 inches. Fits 10, 12 ,14 gauge piercing bars.


** Piercing bars not included **
Items are not gift boxed.

COPYRIGHTS: Under The Hoode and piercing bar flex bridge design are exclusive copyrights of Under The Hoode, LLC Feb. 2006 (c)