Z Sold Penis Glans Nonpiercing Frenum Ring Cock Ring Mens Intimate Jewelry Laurel Green-Grey Snake-Pattern Under The Hoode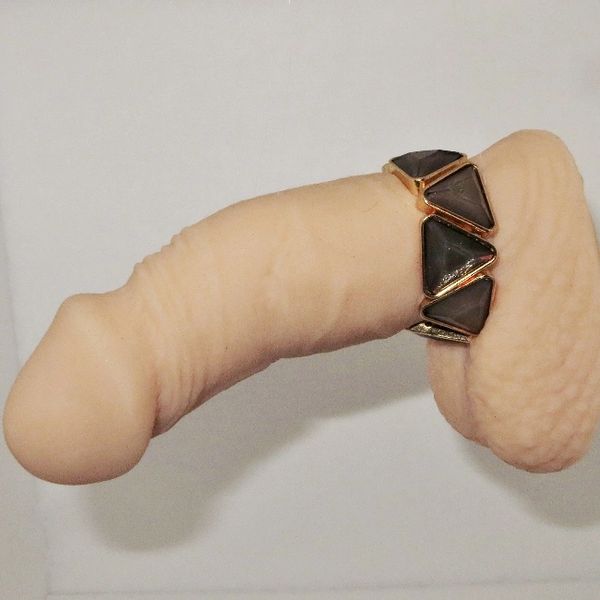 Z Sold Penis Glans Nonpiercing Frenum Ring Cock Ring Mens Intimate Jewelry Laurel Green-Grey Snake-Pattern Under The Hoode
WEAR THE BEST
Gent's Choice Penis Glans Nonpiercing Frenum Ring Cock Ring Mens Intimate Jewelry 
Laurel Green-Grey Snake-Pattern 
QUICK SHOP REF GUIDE - CASUAL WEAR CUSTOM COCKRING JEWELRY
RING WIDTH:  
Medium - 16mm (5/8 inch)
RING STYLE:
Expandable

RING DESIGN NOTES:

stretch assembly will expand/adjust may experience spaces or gaps during expansion

Smallest sizing info:



1 inch interior diameter 

 


SMALLEST DIAMETER:
25mm (1 inch)

SMALLEST CIRCUMFERENCE:
80mm (3-1/8 inch)

Will this adjust to larger sizing?:


Yes
LARGEST DIAMETER:
35mm (1-3/8 inch)
LARGEST CIRCUMFERENCE:

110mm (4-5/16 inch)



SOLD OUT: 1-1/4 inch interior

diameter 

 


SMALLEST DIAMETER:
31mm (1-1/4 inch)

SMALLEST CIRCUMFERENCE:

100mm (3-15/16 inch)

Will this adjust to larger sizing?:

Yes

LARGEST DIAMETER:

40mm (1-1/2 inch)

LARGEST CIRCUMFERENCE:


120mm (4-11/16 inch)
Under The Hoode Intimate Jewelry and Gifts

Expandable mens nonpiercing frenum or cock ring features 3/4 inch (2cm) goldtone triangle shaped elements with stretch assembly to allow for expansion and contraction as needed; features beveled cut laurel green focal elements with a shimmering grey hue in the light; opposing assembly gives a snakelike pattern. 
This item is a pre-made, un-stretched minimum size - select from two sizes:
> 1 inch interior diameter  (equivalent girth measurement = 3-1/8 inches (8cm) around)
>SOLD OUT - Thank-you!! 1-1/4 inch interior diameter (equivalent girth measurement = approx. 4 inches (10.25cm) around). 

Item is not gift boxed.

>> FOLLOW US on INSTAGRAM at @underthehoode for a live feed notification of newly stocked store items and special savings!
COPYRIGHTS: Under The Hoode and Gent's Choice are exclusive copyrights of Under The Hoode, LLC Feb. 2006 (c)