NonPiercing Nipple Jewelry Body Adhesive & Remover Sampler Set Under The Hoode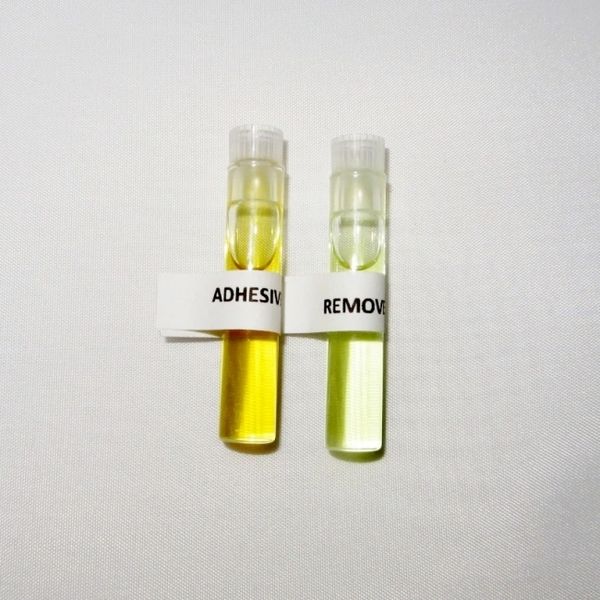 NonPiercing Nipple Jewelry Body Adhesive & Remover Sampler Set Under The Hoode
Trial Size Vial Sampler Set
Try our new larger size sampler set with easy to use screw tops found here:
Adhesive & Remover Duo Set - Easy Screw Top
A) Body Adhesive is a remarkable product to secure your nonpiercing nipple jewelry. It will hold securely during playtime, or if you would like to enjoy tingling stimulation to the nipples throughout the day, adhesive will provide excellent attachment for extended daily wear. Will not wash off, so you can even wear your nipple jewelry in the shower! Amount of adhesive varies per person and should be adjusted according to individual needs. You can use precisely how much you need with the use of a Q-tip or toothpick.
B) Body Adhesive Remover is the recommended product for removal of nipple jewelry attached with the Body Adhesive. With the aid of a cotton swab (Qtip), the recommended remover will remove the adhesive from your jewelry quickly, cleanly, and effectively. The jewelry will lift right off.
These products are available as sample set of two .10 fl oz. vials - one adhesive, one remover.
Clinically tested for use on skin – even on your face.

COPYRIGHTS: Under The Hoode and clip design are exclusive copyrights of Under The Hoode, LLC Feb. 2006 (c)