Nipple Pom Poms Red Nipple Clamps Nipple Clips Under The Hoode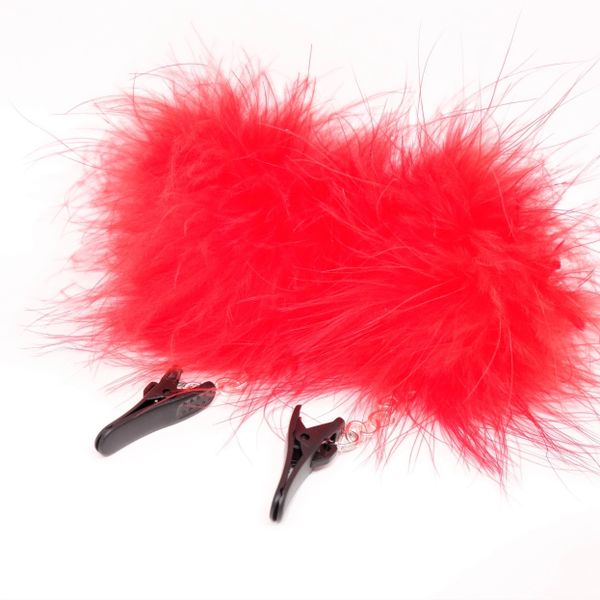 Nipple Pom Poms Red Nipple Clamps Nipple Clips Under The Hoode
Nipple Clamps Nipple Clips - Nipple Pom Poms Red
Where else are you going to find these... I have no idea, but we do have three pairs in the beautiful, wispy feather style.

(Read more about Under The Hoode Nipple Jewelry here)

Nipple clips/clamps feature black toothless polymer clips that offer constant pressure without harsh, toothed clamps; accented with soft, wispy red feather pom pom dangles; pom poms measure approx. 3 inches across the main portion and approx. 4-5 inches across with the 'wisps' included; suspended from bright silvertone bold link chain; dangle length is between 4 to 5 inches; clamp area measures 1/4 inch (7mm) wide and approximately .5 inches (12mm) deep; provides stimulating vibration with movement.  Prepare nipple, peaking to erectness. Pinch to fit clip width with slight outward pull. Attach clip from underside of nipple and release.
>>>  **** Follow  @underthehoode  on INSTAGRAM for exclusive savings and feeds on all new webstore items !
COPYRIGHTS: Under The Hoode and clip design are exclusive copyrights of Under The Hoode, LLC Feb. 2006