Z Sold - Mens Custom Pittsburgh Steelers Fan Bracelet Mens Steelers Fan Gift Black Jasper Stone Classic Steelers Under The Hoode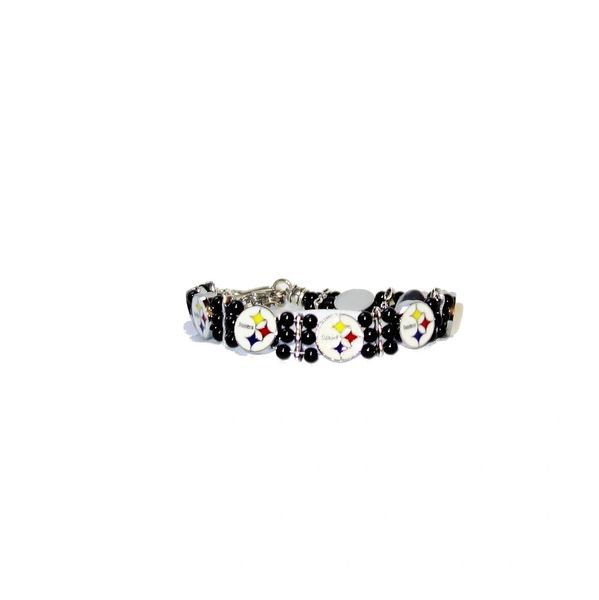 Z Sold - Mens Custom Pittsburgh Steelers Fan Bracelet Mens Steelers Fan Gift Black Jasper Stone Classic Steelers Under The Hoode
WEAR THE BEST

Mens Jewelry Accessories

Black Jasper Stone Bracelet with Steeler Logo Charms - Classic Steelers


Under The Hoode Intimate Jewelry and Gifts

Look no further if you are looking for the best. This item begins with steel cable construction and just gets better from there. Handsome black jasper stone sets this bracelet apart from the rest; silvertone metal cast stabilizer bars hold a crisp alignment around the wrist - no swimming or wandering pieces; a total of eight (8) stainless steel Steeler logo charms raise the standard to a whole new level with a design that completely encircles the wrist - not just the top of your forearm; matching silvertone barrel ends feature an easy to secure traditional fish-hook closure design with split ring catches that won't separate. Fits wrist sizes 8 inches to 9-1/2 inches. Solid, heavy weight.

Item is not gift boxed.