Z Sold - Frenum Ring Glans Ring Cuff Style Cock Ring Cockring Penis Jewelry Under The Hoode Bright Copper Paraglider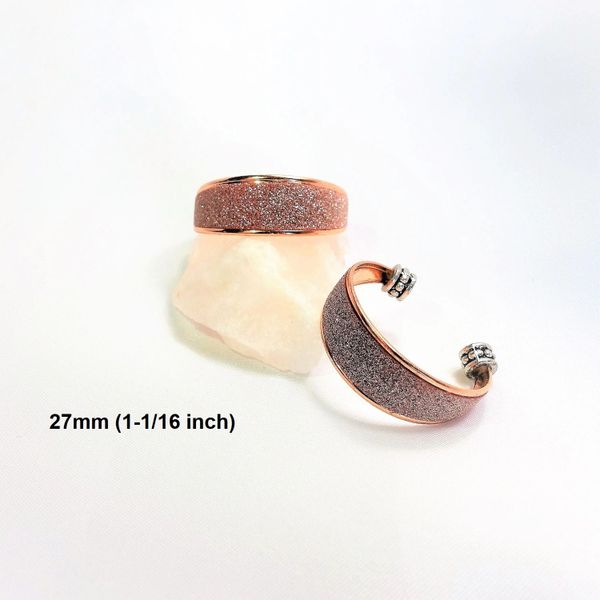 Z Sold - Frenum Ring Glans Ring Cuff Style Cock Ring Cockring Penis Jewelry Under The Hoode Bright Copper Paraglider
<!--[if gte mso 9]><xml> <o:OfficeDocumentSettings> <o:AllowPNG></o:AllowPNG> </o:OfficeDocumentSettings> </xml><![endif]--><!--[if gte mso 9]><xml> <w:WordDocument> <w:View>Normal</w:View> <w:Zoom>0</w:Zoom> <w:TrackMoves></w:TrackMoves> <w:TrackFormatting></w:TrackFormatting> <w:PunctuationKerning></w:PunctuationKerning> <w:ValidateAgainstSchemas></w:ValidateAgainstSchemas> <w:SaveIfXMLInvalid>false</w:SaveIfXMLInvalid> <w:IgnoreMixedContent>false</w:IgnoreMixedContent> <w:AlwaysShowPlaceholderText>false</w:AlwaysShowPlaceholderText> <w:DoNotPromoteQF></w:DoNotPromoteQF> <w:LidThemeOther>EN-US</w:LidThemeOther> <w:LidThemeAsian>X-NONE</w:LidThemeAsian> <w:LidThemeComplexScript>X-NONE</w:LidThemeComplexScript> <w:Compatibility> <w:BreakWrappedTables></w:BreakWrappedTables> <w:SnapToGridInCell></w:SnapToGridInCell> <w:WrapTextWithPunct></w:WrapTextWithPunct> <w:UseAsianBreakRules></w:UseAsianBreakRules> <w:DontGrowAutofit></w:DontGrowAutofit> <w:SplitPgBreakAndParaMark></w:SplitPgBreakAndParaMark> <w:EnableOpenTypeKerning></w:EnableOpenTypeKerning> <w:DontFlipMirrorIndents></w:DontFlipMirrorIndents> <w:OverrideTableStyleHps></w:OverrideTableStyleHps> </w:Compatibility> <m:mathPr> <m:mathFont m:val="Cambria Math"></m:mathFont> <m:brkBin m:val="before"></m:brkBin> <m:brkBinSub m:val="--"></m:brkBinSub> <m:smallFrac m:val="off"></m:smallFrac> <m:dispDef></m:dispDef> <m:lMargin m:val="0"></m:lMargin> <m:rMargin m:val="0"></m:rMargin> <m:defJc m:val="centerGroup"></m:defJc> <m:wrapIndent m:val="1440"></m:wrapIndent> <m:intLim m:val="subSup"></m:intLim> <m:naryLim m:val="undOvr"></m:naryLim> </m:mathPr></w:WordDocument> </xml><![endif]--><!--[if gte mso 9]><xml> <w:LatentStyles DefLockedState="false" DefUnhideWhenUsed="false" DefSemiHidden="false" DefQFormat="false" DefPriority="99" LatentStyleCount="374"> <w:LsdException Locked="false" Priority="0" QFormat="true" Name="Normal"></w:LsdException> <w:LsdException Locked="false" Priority="9" QFormat="true" Name="heading 1"></w:LsdException> <w:LsdException Locked="false" Priority="9" SemiHidden="true" UnhideWhenUsed="true" QFormat="true" Name="heading 2"></w:LsdException> <w:LsdException Locked="false" Priority="9" SemiHidden="true" UnhideWhenUsed="true" QFormat="true" Name="heading 3"></w:LsdException> <w:LsdException Locked="false" Priority="9" SemiHidden="true" UnhideWhenUsed="true" QFormat="true" Name="heading 4"></w:LsdException> <w:LsdException Locked="false" Priority="9" SemiHidden="true" UnhideWhenUsed="true" QFormat="true" Name="heading 5"></w:LsdException> <w:LsdException Locked="false" Priority="9" SemiHidden="true" UnhideWhenUsed="true" QFormat="true" Name="heading 6"></w:LsdException> <w:LsdException Locked="false" Priority="9" SemiHidden="true" UnhideWhenUsed="true" QFormat="true" Name="heading 7"></w:LsdException> <w:LsdException Locked="false" Priority="9" SemiHidden="true" UnhideWhenUsed="true" QFormat="true" Name="heading 8"></w:LsdException> <w:LsdException Locked="false" Priority="9" SemiHidden="true" UnhideWhenUsed="true" QFormat="true" Name="heading 9"></w:LsdException> <w:LsdException Locked="false" SemiHidden="true" UnhideWhenUsed="true" Name="index 1"></w:LsdException> <w:LsdException Locked="false" SemiHidden="true" UnhideWhenUsed="true" Name="index 2"></w:LsdException> <w:LsdException Locked="false" SemiHidden="true" UnhideWhenUsed="true" Name="index 3"></w:LsdException> <w:LsdException Locked="false" SemiHidden="true" UnhideWhenUsed="true" Name="index 4"></w:LsdException> <w:LsdException Locked="false" SemiHidden="true" UnhideWhenUsed="true" Name="index 5"></w:LsdException> <w:LsdException Locked="false" SemiHidden="true" UnhideWhenUsed="true" Name="index 6"></w:LsdException> <w:LsdException Locked="false" SemiHidden="true" UnhideWhenUsed="true" Name="index 7"></w:LsdException> <w:LsdException Locked="false" SemiHidden="true" UnhideWhenUsed="true" Name="index 8"></w:LsdException> <w:LsdException Locked="false" SemiHidden="true" UnhideWhenUsed="true" Name="index 9"></w:LsdException> <w:LsdException Locked="false" Priority="39" SemiHidden="true" UnhideWhenUsed="true" Name="toc 1"></w:LsdException> <w:LsdException Locked="false" Priority="39" SemiHidden="true" UnhideWhenUsed="true" Name="toc 2"></w:LsdException> <w:LsdException Locked="false" Priority="39" SemiHidden="true" UnhideWhenUsed="true" Name="toc 3"></w:LsdException> <w:LsdException Locked="false" Priority="39" SemiHidden="true" UnhideWhenUsed="true" Name="toc 4"></w:LsdException> <w:LsdException Locked="false" Priority="39" SemiHidden="true" UnhideWhenUsed="true" Name="toc 5"></w:LsdException> <w:LsdException Locked="false" Priority="39" SemiHidden="true" UnhideWhenUsed="true" Name="toc 6"></w:LsdException> <w:LsdException Locked="false" Priority="39" SemiHidden="true" UnhideWhenUsed="true" Name="toc 7"></w:LsdException> <w:LsdException Locked="false" Priority="39" SemiHidden="true" UnhideWhenUsed="true" Name="toc 8"></w:LsdException> <w:LsdException Locked="false" Priority="39" SemiHidden="true" UnhideWhenUsed="true" Name="toc 9"></w:LsdException> <w:LsdException Locked="false" SemiHidden="true" UnhideWhenUsed="true" Name="Normal Indent"></w:LsdException> <w:LsdException Locked="false" SemiHidden="true" UnhideWhenUsed="true" Name="footnote text"></w:LsdException> <w:LsdException Locked="false" SemiHidden="true" UnhideWhenUsed="true" Name="annotation text"></w:LsdException> <w:LsdException Locked="false" SemiHidden="true" UnhideWhenUsed="true" Name="header"></w:LsdException> <w:LsdException Locked="false" SemiHidden="true" UnhideWhenUsed="true" Name="footer"></w:LsdException> <w:LsdException Locked="false" SemiHidden="true" UnhideWhenUsed="true" Name="index heading"></w:LsdException> <w:LsdException Locked="false" Priority="35" SemiHidden="true" UnhideWhenUsed="true" QFormat="true" Name="caption"></w:LsdException> <w:LsdException Locked="false" SemiHidden="true" UnhideWhenUsed="true" Name="table of figures"></w:LsdException> <w:LsdException Locked="false" SemiHidden="true" UnhideWhenUsed="true" Name="envelope address"></w:LsdException> <w:LsdException Locked="false" SemiHidden="true" UnhideWhenUsed="true" Name="envelope return"></w:LsdException> <w:LsdException Locked="false" SemiHidden="true" UnhideWhenUsed="true" Name="footnote reference"></w:LsdException> <w:LsdException Locked="false" SemiHidden="true" UnhideWhenUsed="true" Name="annotation reference"></w:LsdException> <w:LsdException Locked="false" SemiHidden="true" UnhideWhenUsed="true" Name="line number"></w:LsdException> <w:LsdException Locked="false" SemiHidden="true" UnhideWhenUsed="true" Name="page number"></w:LsdException> <w:LsdException Locked="false" SemiHidden="true" UnhideWhenUsed="true" Name="endnote reference"></w:LsdException> <w:LsdException Locked="false" SemiHidden="true" UnhideWhenUsed="true" Name="endnote text"></w:LsdException> <w:LsdException Locked="false" SemiHidden="true" UnhideWhenUsed="true" Name="table of authorities"></w:LsdException> <w:LsdException Locked="false" SemiHidden="true" UnhideWhenUsed="true" Name="macro"></w:LsdException> <w:LsdException Locked="false" SemiHidden="true" UnhideWhenUsed="true" Name="toa heading"></w:LsdException> <w:LsdException Locked="false" SemiHidden="true" UnhideWhenUsed="true" Name="List"></w:LsdException> <w:LsdException Locked="false" SemiHidden="true" UnhideWhenUsed="true" Name="List Bullet"></w:LsdException> <w:LsdException Locked="false" SemiHidden="true" UnhideWhenUsed="true" Name="List Number"></w:LsdException> <w:LsdException Locked="false" SemiHidden="true" UnhideWhenUsed="true" Name="List 2"></w:LsdException> <w:LsdException Locked="false" SemiHidden="true" UnhideWhenUsed="true" Name="List 3"></w:LsdException> <w:LsdException Locked="false" SemiHidden="true" UnhideWhenUsed="true" Name="List 4"></w:LsdException> <w:LsdException Locked="false" SemiHidden="true" UnhideWhenUsed="true" Name="List 5"></w:LsdException> <w:LsdException Locked="false" SemiHidden="true" UnhideWhenUsed="true" Name="List Bullet 2"></w:LsdException> <w:LsdException Locked="false" SemiHidden="true" UnhideWhenUsed="true" Name="List Bullet 3"></w:LsdException> <w:LsdException Locked="false" SemiHidden="true" UnhideWhenUsed="true" Name="List Bullet 4"></w:LsdException> <w:LsdException Locked="false" SemiHidden="true" UnhideWhenUsed="true" Name="List Bullet 5"></w:LsdException> <w:LsdException Locked="false" SemiHidden="true" UnhideWhenUsed="true" Name="List Number 2"></w:LsdException> <w:LsdException Locked="false" SemiHidden="true" UnhideWhenUsed="true" Name="List Number 3"></w:LsdException> <w:LsdException Locked="false" SemiHidden="true" UnhideWhenUsed="true" Name="List Number 4"></w:LsdException> <w:LsdException Locked="false" SemiHidden="true" UnhideWhenUsed="true" Name="List Number 5"></w:LsdException> <w:LsdException Locked="false" Priority="10" QFormat="true" Name="Title"></w:LsdException> <w:LsdException Locked="false" SemiHidden="true" UnhideWhenUsed="true" Name="Closing"></w:LsdException> <w:LsdException Locked="false" SemiHidden="true" UnhideWhenUsed="true" Name="Signature"></w:LsdException> <w:LsdException Locked="false" Priority="1" SemiHidden="true" UnhideWhenUsed="true" Name="Default Paragraph Font"></w:LsdException> <w:LsdException Locked="false" SemiHidden="true" UnhideWhenUsed="true" Name="Body Text"></w:LsdException> <w:LsdException Locked="false" SemiHidden="true" UnhideWhenUsed="true" Name="Body Text Indent"></w:LsdException> <w:LsdException Locked="false" SemiHidden="true" UnhideWhenUsed="true" Name="List Continue"></w:LsdException> <w:LsdException Locked="false" SemiHidden="true" UnhideWhenUsed="true" Name="List Continue 2"></w:LsdException> <w:LsdException Locked="false" SemiHidden="true" UnhideWhenUsed="true" Name="List Continue 3"></w:LsdException> <w:LsdException Locked="false" SemiHidden="true" UnhideWhenUsed="true" Name="List Continue 4"></w:LsdException> <w:LsdException Locked="false" SemiHidden="true" UnhideWhenUsed="true" Name="List Continue 5"></w:LsdException> <w:LsdException Locked="false" SemiHidden="true" UnhideWhenUsed="true" Name="Message Header"></w:LsdException> <w:LsdException Locked="false" Priority="11" QFormat="true" Name="Subtitle"></w:LsdException> <w:LsdException Locked="false" SemiHidden="true" UnhideWhenUsed="true" Name="Salutation"></w:LsdException> <w:LsdException Locked="false" SemiHidden="true" UnhideWhenUsed="true" Name="Date"></w:LsdException> <w:LsdException Locked="false" SemiHidden="true" UnhideWhenUsed="true" Name="Body Text First Indent"></w:LsdException> <w:LsdException Locked="false" SemiHidden="true" UnhideWhenUsed="true" Name="Body Text First Indent 2"></w:LsdException> <w:LsdException Locked="false" SemiHidden="true" UnhideWhenUsed="true" Name="Note Heading"></w:LsdException> <w:LsdException Locked="false" SemiHidden="true" UnhideWhenUsed="true" Name="Body Text 2"></w:LsdException> <w:LsdException Locked="false" SemiHidden="true" UnhideWhenUsed="true" Name="Body Text 3"></w:LsdException> <w:LsdException Locked="false" SemiHidden="true" UnhideWhenUsed="true" Name="Body Text Indent 2"></w:LsdException> <w:LsdException Locked="false" SemiHidden="true" UnhideWhenUsed="true" Name="Body Text Indent 3"></w:LsdException> <w:LsdException Locked="false" SemiHidden="true" UnhideWhenUsed="true" Name="Block Text"></w:LsdException> <w:LsdException Locked="false" SemiHidden="true" UnhideWhenUsed="true" Name="Hyperlink"></w:LsdException> <w:LsdException Locked="false" SemiHidden="true" UnhideWhenUsed="true" Name="FollowedHyperlink"></w:LsdException> <w:LsdException Locked="false" Priority="22" QFormat="true" Name="Strong"></w:LsdException> <w:LsdException Locked="false" Priority="20" QFormat="true" Name="Emphasis"></w:LsdException> <w:LsdException Locked="false" SemiHidden="true" UnhideWhenUsed="true" Name="Document Map"></w:LsdException> <w:LsdException Locked="false" SemiHidden="true" UnhideWhenUsed="true" Name="Plain Text"></w:LsdException> <w:LsdException Locked="false" SemiHidden="true" UnhideWhenUsed="true" Name="E-mail Signature"></w:LsdException> <w:LsdException Locked="false" SemiHidden="true" UnhideWhenUsed="true" Name="HTML Top of Form"></w:LsdException> <w:LsdException Locked="false" SemiHidden="true" UnhideWhenUsed="true" Name="HTML Bottom of Form"></w:LsdException> <w:LsdException Locked="false" SemiHidden="true" UnhideWhenUsed="true" Name="Normal (Web)"></w:LsdException> <w:LsdException Locked="false" SemiHidden="true" UnhideWhenUsed="true" Name="HTML Acronym"></w:LsdException> <w:LsdException Locked="false" SemiHidden="true" UnhideWhenUsed="true" Name="HTML Address"></w:LsdException> <w:LsdException Locked="false" SemiHidden="true" UnhideWhenUsed="true" Name="HTML Cite"></w:LsdException> <w:LsdException Locked="false" SemiHidden="true" UnhideWhenUsed="true" Name="HTML Code"></w:LsdException> <w:LsdException Locked="false" SemiHidden="true" UnhideWhenUsed="true" Name="HTML Definition"></w:LsdException> <w:LsdException Locked="false" SemiHidden="true" UnhideWhenUsed="true" Name="HTML Keyboard"></w:LsdException> <w:LsdException Locked="false" SemiHidden="true" UnhideWhenUsed="true" Name="HTML Preformatted"></w:LsdException> <w:LsdException Locked="false" SemiHidden="true" UnhideWhenUsed="true" Name="HTML Sample"></w:LsdException> <w:LsdException Locked="false" SemiHidden="true" UnhideWhenUsed="true" Name="HTML Typewriter"></w:LsdException> <w:LsdException Locked="false" SemiHidden="true" UnhideWhenUsed="true" Name="HTML Variable"></w:LsdException> <w:LsdException Locked="false" SemiHidden="true" UnhideWhenUsed="true" Name="Normal Table"></w:LsdException> <w:LsdException Locked="false" SemiHidden="true" UnhideWhenUsed="true" Name="annotation subject"></w:LsdException> <w:LsdException Locked="false" SemiHidden="true" UnhideWhenUsed="true" Name="No List"></w:LsdException> <w:LsdException Locked="false" SemiHidden="true" UnhideWhenUsed="true" Name="Outline List 1"></w:LsdException> <w:LsdException Locked="false" SemiHidden="true" UnhideWhenUsed="true" Name="Outline List 2"></w:LsdException> <w:LsdException Locked="false" SemiHidden="true" UnhideWhenUsed="true" Name="Outline List 3"></w:LsdException> <w:LsdException Locked="false" SemiHidden="true" UnhideWhenUsed="true" Name="Table Simple 1"></w:LsdException> <w:LsdException Locked="false" SemiHidden="true" UnhideWhenUsed="true" Name="Table Simple 2"></w:LsdException> <w:LsdException Locked="false" SemiHidden="true" UnhideWhenUsed="true" Name="Table Simple 3"></w:LsdException> <w:LsdException Locked="false" SemiHidden="true" UnhideWhenUsed="true" Name="Table Classic 1"></w:LsdException> <w:LsdException Locked="false" SemiHidden="true" UnhideWhenUsed="true" Name="Table Classic 2"></w:LsdException> <w:LsdException Locked="false" SemiHidden="true" UnhideWhenUsed="true" Name="Table Classic 3"></w:LsdException> <w:LsdException Locked="false" SemiHidden="true" UnhideWhenUsed="true" Name="Table Classic 4"></w:LsdException> <w:LsdException Locked="false" SemiHidden="true" UnhideWhenUsed="true" Name="Table Colorful 1"></w:LsdException> <w:LsdException Locked="false" SemiHidden="true" UnhideWhenUsed="true" Name="Table Colorful 2"></w:LsdException> <w:LsdException Locked="false" SemiHidden="true" UnhideWhenUsed="true" Name="Table Colorful 3"></w:LsdException> <w:LsdException Locked="false" SemiHidden="true" UnhideWhenUsed="true" Name="Table Columns 1"></w:LsdException> <w:LsdException Locked="false" SemiHidden="true" UnhideWhenUsed="true" Name="Table Columns 2"></w:LsdException> <w:LsdException Locked="false" SemiHidden="true" UnhideWhenUsed="true" Name="Table Columns 3"></w:LsdException> <w:LsdException Locked="false" SemiHidden="true" UnhideWhenUsed="true" Name="Table Columns 4"></w:LsdException> <w:LsdException Locked="false" SemiHidden="true" UnhideWhenUsed="true" Name="Table Columns 5"></w:LsdException> <w:LsdException Locked="false" SemiHidden="true" UnhideWhenUsed="true" Name="Table Grid 1"></w:LsdException> <w:LsdException Locked="false" SemiHidden="true" UnhideWhenUsed="true" Name="Table Grid 2"></w:LsdException> <w:LsdException Locked="false" SemiHidden="true" UnhideWhenUsed="true" Name="Table Grid 3"></w:LsdException> <w:LsdException Locked="false" SemiHidden="true" UnhideWhenUsed="true" Name="Table Grid 4"></w:LsdException> <w:LsdException Locked="false" SemiHidden="true" UnhideWhenUsed="true" Name="Table Grid 5"></w:LsdException> <w:LsdException Locked="false" SemiHidden="true" UnhideWhenUsed="true" Name="Table Grid 6"></w:LsdException> <w:LsdException Locked="false" SemiHidden="true" UnhideWhenUsed="true" Name="Table Grid 7"></w:LsdException> <w:LsdException Locked="false" SemiHidden="true" UnhideWhenUsed="true" Name="Table Grid 8"></w:LsdException> <w:LsdException Locked="false" SemiHidden="true" UnhideWhenUsed="true" Name="Table List 1"></w:LsdException> <w:LsdException Locked="false" SemiHidden="true" UnhideWhenUsed="true" Name="Table List 2"></w:LsdException> <w:LsdException Locked="false" SemiHidden="true" UnhideWhenUsed="true" Name="Table List 3"></w:LsdException> <w:LsdException Locked="false" SemiHidden="true" UnhideWhenUsed="true" Name="Table List 4"></w:LsdException> <w:LsdException Locked="false" SemiHidden="true" UnhideWhenUsed="true" Name="Table List 5"></w:LsdException> <w:LsdException Locked="false" SemiHidden="true" UnhideWhenUsed="true" Name="Table List 6"></w:LsdException> <w:LsdException Locked="false" SemiHidden="true" UnhideWhenUsed="true" Name="Table List 7"></w:LsdException> <w:LsdException Locked="false" SemiHidden="true" UnhideWhenUsed="true" Name="Table List 8"></w:LsdException> <w:LsdException Locked="false" SemiHidden="true" UnhideWhenUsed="true" Name="Table 3D effects 1"></w:LsdException> <w:LsdException Locked="false" SemiHidden="true" UnhideWhenUsed="true" Name="Table 3D effects 2"></w:LsdException> <w:LsdException Locked="false" SemiHidden="true" UnhideWhenUsed="true" Name="Table 3D effects 3"></w:LsdException> <w:LsdException Locked="false" SemiHidden="true" UnhideWhenUsed="true" Name="Table Contemporary"></w:LsdException> <w:LsdException Locked="false" SemiHidden="true" UnhideWhenUsed="true" Name="Table Elegant"></w:LsdException> <w:LsdException Locked="false" SemiHidden="true" UnhideWhenUsed="true" Name="Table Professional"></w:LsdException> <w:LsdException Locked="false" SemiHidden="true" UnhideWhenUsed="true" Name="Table Subtle 1"></w:LsdException> <w:LsdException Locked="false" SemiHidden="true" UnhideWhenUsed="true" Name="Table Subtle 2"></w:LsdException> <w:LsdException Locked="false" SemiHidden="true" UnhideWhenUsed="true" Name="Table Web 1"></w:LsdException> <w:LsdException Locked="false" SemiHidden="true" UnhideWhenUsed="true" Name="Table Web 2"></w:LsdException> <w:LsdException Locked="false" SemiHidden="true" UnhideWhenUsed="true" Name="Table Web 3"></w:LsdException> <w:LsdException Locked="false" SemiHidden="true" UnhideWhenUsed="true" Name="Balloon Text"></w:LsdException> <w:LsdException Locked="false" Priority="39" Name="Table Grid"></w:LsdException> <w:LsdException Locked="false" SemiHidden="true" UnhideWhenUsed="true" Name="Table Theme"></w:LsdException> <w:LsdException Locked="false" SemiHidden="true" Name="Placeholder Text"></w:LsdException> <w:LsdException Locked="false" Priority="1" QFormat="true" Name="No Spacing"></w:LsdException> <w:LsdException Locked="false" Priority="60" Name="Light Shading"></w:LsdException> <w:LsdException Locked="false" Priority="61" Name="Light List"></w:LsdException> <w:LsdException Locked="false" Priority="62" Name="Light Grid"></w:LsdException> <w:LsdException Locked="false" Priority="63" Name="Medium Shading 1"></w:LsdException> <w:LsdException Locked="false" Priority="64" Name="Medium Shading 2"></w:LsdException> <w:LsdException Locked="false" Priority="65" Name="Medium List 1"></w:LsdException> <w:LsdException Locked="false" Priority="66" Name="Medium List 2"></w:LsdException> <w:LsdException Locked="false" Priority="67" Name="Medium Grid 1"></w:LsdException> <w:LsdException Locked="false" Priority="68" Name="Medium Grid 2"></w:LsdException> <w:LsdException Locked="false" Priority="69" Name="Medium Grid 3"></w:LsdException> <w:LsdException Locked="false" Priority="70" Name="Dark List"></w:LsdException> <w:LsdException Locked="false" Priority="71" Name="Colorful Shading"></w:LsdException> <w:LsdException Locked="false" Priority="72" Name="Colorful List"></w:LsdException> <w:LsdException Locked="false" Priority="73" Name="Colorful Grid"></w:LsdException> <w:LsdException Locked="false" Priority="60" Name="Light Shading Accent 1"></w:LsdException> <w:LsdException Locked="false" Priority="61" Name="Light List Accent 1"></w:LsdException> <w:LsdException Locked="false" Priority="62" Name="Light Grid Accent 1"></w:LsdException> <w:LsdException Locked="false" Priority="63" Name="Medium Shading 1 Accent 1"></w:LsdException> <w:LsdException Locked="false" Priority="64" Name="Medium Shading 2 Accent 1"></w:LsdException> <w:LsdException Locked="false" Priority="65" Name="Medium List 1 Accent 1"></w:LsdException> <w:LsdException Locked="false" SemiHidden="true" Name="Revision"></w:LsdException> <w:LsdException Locked="false" Priority="34" QFormat="true" Name="List Paragraph"></w:LsdException> <w:LsdException Locked="false" Priority="29" QFormat="true" Name="Quote"></w:LsdException> <w:LsdException Locked="false" Priority="30" QFormat="true" Name="Intense Quote"></w:LsdException> <w:LsdException Locked="false" Priority="66" Name="Medium List 2 Accent 1"></w:LsdException> <w:LsdException Locked="false" Priority="67" Name="Medium Grid 1 Accent 1"></w:LsdException> <w:LsdException Locked="false" Priority="68" Name="Medium Grid 2 Accent 1"></w:LsdException> <w:LsdException Locked="false" Priority="69" Name="Medium Grid 3 Accent 1"></w:LsdException> <w:LsdException Locked="false" Priority="70" Name="Dark List Accent 1"></w:LsdException> <w:LsdException Locked="false" Priority="71" Name="Colorful Shading Accent 1"></w:LsdException> <w:LsdException Locked="false" Priority="72" Name="Colorful List Accent 1"></w:LsdException> <w:LsdException Locked="false" Priority="73" Name="Colorful Grid Accent 1"></w:LsdException> <w:LsdException Locked="false" Priority="60" Name="Light Shading Accent 2"></w:LsdException> <w:LsdException Locked="false" Priority="61" Name="Light List Accent 2"></w:LsdException> <w:LsdException Locked="false" Priority="62" Name="Light Grid Accent 2"></w:LsdException> <w:LsdException Locked="false" Priority="63" Name="Medium Shading 1 Accent 2"></w:LsdException> <w:LsdException Locked="false" Priority="64" Name="Medium Shading 2 Accent 2"></w:LsdException> <w:LsdException Locked="false" Priority="65" Name="Medium List 1 Accent 2"></w:LsdException> <w:LsdException Locked="false" Priority="66" Name="Medium List 2 Accent 2"></w:LsdException> <w:LsdException Locked="false" Priority="67" Name="Medium Grid 1 Accent 2"></w:LsdException> <w:LsdException Locked="false" Priority="68" Name="Medium Grid 2 Accent 2"></w:LsdException> <w:LsdException Locked="false" Priority="69" Name="Medium Grid 3 Accent 2"></w:LsdException> <w:LsdException Locked="false" Priority="70" Name="Dark List Accent 2"></w:LsdException> <w:LsdException Locked="false" Priority="71" Name="Colorful Shading Accent 2"></w:LsdException> <w:LsdException Locked="false" Priority="72" Name="Colorful List Accent 2"></w:LsdException> <w:LsdException Locked="false" Priority="73" Name="Colorful Grid Accent 2"></w:LsdException> <w:LsdException Locked="false" Priority="60" Name="Light Shading Accent 3"></w:LsdException> <w:LsdException Locked="false" Priority="61" Name="Light List Accent 3"></w:LsdException> <w:LsdException Locked="false" Priority="62" Name="Light Grid Accent 3"></w:LsdException> <w:LsdException Locked="false" Priority="63" Name="Medium Shading 1 Accent 3"></w:LsdException> <w:LsdException Locked="false" Priority="64" Name="Medium Shading 2 Accent 3"></w:LsdException> <w:LsdException Locked="false" Priority="65" Name="Medium List 1 Accent 3"></w:LsdException> <w:LsdException Locked="false" Priority="66" Name="Medium List 2 Accent 3"></w:LsdException> <w:LsdException Locked="false" Priority="67" Name="Medium Grid 1 Accent 3"></w:LsdException> <w:LsdException Locked="false" Priority="68" Name="Medium Grid 2 Accent 3"></w:LsdException> <w:LsdException Locked="false" Priority="69" Name="Medium Grid 3 Accent 3"></w:LsdException> <w:LsdException Locked="false" Priority="70" Name="Dark List Accent 3"></w:LsdException> <w:LsdException Locked="false" Priority="71" Name="Colorful Shading Accent 3"></w:LsdException> <w:LsdException Locked="false" Priority="72" Name="Colorful List Accent 3"></w:LsdException> <w:LsdException Locked="false" Priority="73" Name="Colorful Grid Accent 3"></w:LsdException> <w:LsdException Locked="false" Priority="60" Name="Light Shading Accent 4"></w:LsdException> <w:LsdException Locked="false" Priority="61" Name="Light List Accent 4"></w:LsdException> <w:LsdException Locked="false" Priority="62" Name="Light Grid Accent 4"></w:LsdException> <w:LsdException Locked="false" Priority="63" Name="Medium Shading 1 Accent 4"></w:LsdException> <w:LsdException Locked="false" Priority="64" Name="Medium Shading 2 Accent 4"></w:LsdException> <w:LsdException Locked="false" Priority="65" Name="Medium List 1 Accent 4"></w:LsdException> <w:LsdException Locked="false" Priority="66" Name="Medium List 2 Accent 4"></w:LsdException> <w:LsdException Locked="false" Priority="67" Name="Medium Grid 1 Accent 4"></w:LsdException> <w:LsdException Locked="false" Priority="68" Name="Medium Grid 2 Accent 4"></w:LsdException> <w:LsdException Locked="false" Priority="69" Name="Medium Grid 3 Accent 4"></w:LsdException> <w:LsdException Locked="false" Priority="70" Name="Dark List Accent 4"></w:LsdException> <w:LsdException Locked="false" Priority="71" Name="Colorful Shading Accent 4"></w:LsdException> <w:LsdException Locked="false" Priority="72" Name="Colorful List Accent 4"></w:LsdException> <w:LsdException Locked="false" Priority="73" Name="Colorful Grid Accent 4"></w:LsdException> <w:LsdException Locked="false" Priority="60" Name="Light Shading Accent 5"></w:LsdException> <w:LsdException Locked="false" Priority="61" Name="Light List Accent 5"></w:LsdException> <w:LsdException Locked="false" Priority="62" Name="Light Grid Accent 5"></w:LsdException> <w:LsdException Locked="false" Priority="63" Name="Medium Shading 1 Accent 5"></w:LsdException> <w:LsdException Locked="false" Priority="64" Name="Medium Shading 2 Accent 5"></w:LsdException> <w:LsdException Locked="false" Priority="65" Name="Medium List 1 Accent 5"></w:LsdException> <w:LsdException Locked="false" Priority="66" Name="Medium List 2 Accent 5"></w:LsdException> <w:LsdException Locked="false" Priority="67" Name="Medium Grid 1 Accent 5"></w:LsdException> <w:LsdException Locked="false" Priority="68" Name="Medium Grid 2 Accent 5"></w:LsdException> <w:LsdException Locked="false" Priority="69" Name="Medium Grid 3 Accent 5"></w:LsdException> <w:LsdException Locked="false" Priority="70" Name="Dark List Accent 5"></w:LsdException> <w:LsdException Locked="false" Priority="71" Name="Colorful Shading Accent 5"></w:LsdException> <w:LsdException Locked="false" Priority="72" Name="Colorful List Accent 5"></w:LsdException> <w:LsdException Locked="false" Priority="73" Name="Colorful Grid Accent 5"></w:LsdException> <w:LsdException Locked="false" Priority="60" Name="Light Shading Accent 6"></w:LsdException> <w:LsdException Locked="false" Priority="61" Name="Light List Accent 6"></w:LsdException> <w:LsdException Locked="false" Priority="62" Name="Light Grid Accent 6"></w:LsdException> <w:LsdException Locked="false" Priority="63" Name="Medium Shading 1 Accent 6"></w:LsdException> <w:LsdException Locked="false" Priority="64" Name="Medium Shading 2 Accent 6"></w:LsdException> <w:LsdException Locked="false" Priority="65" Name="Medium List 1 Accent 6"></w:LsdException> <w:LsdException Locked="false" Priority="66" Name="Medium List 2 Accent 6"></w:LsdException> <w:LsdException Locked="false" Priority="67" Name="Medium Grid 1 Accent 6"></w:LsdException> <w:LsdException Locked="false" Priority="68" Name="Medium Grid 2 Accent 6"></w:LsdException> <w:LsdException Locked="false" Priority="69" Name="Medium Grid 3 Accent 6"></w:LsdException> <w:LsdException Locked="false" Priority="70" Name="Dark List Accent 6"></w:LsdException> <w:LsdException Locked="false" Priority="71" Name="Colorful Shading Accent 6"></w:LsdException> <w:LsdException Locked="false" Priority="72" Name="Colorful List Accent 6"></w:LsdException> <w:LsdException Locked="false" Priority="73" Name="Colorful Grid Accent 6"></w:LsdException> <w:LsdException Locked="false" Priority="19" QFormat="true" Name="Subtle Emphasis"></w:LsdException> <w:LsdException Locked="false" Priority="21" QFormat="true" Name="Intense Emphasis"></w:LsdException> <w:LsdException Locked="false" Priority="31" QFormat="true" Name="Subtle Reference"></w:LsdException> <w:LsdException Locked="false" Priority="32" QFormat="true" Name="Intense Reference"></w:LsdException> <w:LsdException Locked="false" Priority="33" QFormat="true" Name="Book Title"></w:LsdException> <w:LsdException Locked="false" Priority="37" SemiHidden="true" UnhideWhenUsed="true" Name="Bibliography"></w:LsdException> <w:LsdException Locked="false" Priority="39" SemiHidden="true" UnhideWhenUsed="true" QFormat="true" Name="TOC Heading"></w:LsdException> <w:LsdException Locked="false" Priority="41" Name="Plain Table 1"></w:LsdException> <w:LsdException Locked="false" Priority="42" Name="Plain Table 2"></w:LsdException> <w:LsdException Locked="false" Priority="43" Name="Plain Table 3"></w:LsdException> <w:LsdException Locked="false" Priority="44" Name="Plain Table 4"></w:LsdException> <w:LsdException Locked="false" Priority="45" Name="Plain Table 5"></w:LsdException> <w:LsdException Locked="false" Priority="40" Name="Grid Table Light"></w:LsdException> <w:LsdException Locked="false" Priority="46" Name="Grid Table 1 Light"></w:LsdException> <w:LsdException Locked="false" Priority="47" Name="Grid Table 2"></w:LsdException> <w:LsdException Locked="false" Priority="48" Name="Grid Table 3"></w:LsdException> <w:LsdException Locked="false" Priority="49" Name="Grid Table 4"></w:LsdException> <w:LsdException Locked="false" Priority="50" Name="Grid Table 5 Dark"></w:LsdException> <w:LsdException Locked="false" Priority="51" Name="Grid Table 6 Colorful"></w:LsdException> <w:LsdException Locked="false" Priority="52" Name="Grid Table 7 Colorful"></w:LsdException> <w:LsdException Locked="false" Priority="46" Name="Grid Table 1 Light Accent 1"></w:LsdException> <w:LsdException Locked="false" Priority="47" Name="Grid Table 2 Accent 1"></w:LsdException> <w:LsdException Locked="false" Priority="48" Name="Grid Table 3 Accent 1"></w:LsdException> <w:LsdException Locked="false" Priority="49" Name="Grid Table 4 Accent 1"></w:LsdException> <w:LsdException Locked="false" Priority="50" Name="Grid Table 5 Dark Accent 1"></w:LsdException> <w:LsdException Locked="false" Priority="51" Name="Grid Table 6 Colorful Accent 1"></w:LsdException> <w:LsdException Locked="false" Priority="52" Name="Grid Table 7 Colorful Accent 1"></w:LsdException> <w:LsdException Locked="false" Priority="46" Name="Grid Table 1 Light Accent 2"></w:LsdException> <w:LsdException Locked="false" Priority="47" Name="Grid Table 2 Accent 2"></w:LsdException> <w:LsdException Locked="false" Priority="48" Name="Grid Table 3 Accent 2"></w:LsdException> <w:LsdException Locked="false" Priority="49" Name="Grid Table 4 Accent 2"></w:LsdException> <w:LsdException Locked="false" Priority="50" Name="Grid Table 5 Dark Accent 2"></w:LsdException> <w:LsdException Locked="false" Priority="51" Name="Grid Table 6 Colorful Accent 2"></w:LsdException> <w:LsdException Locked="false" Priority="52" Name="Grid Table 7 Colorful Accent 2"></w:LsdException> <w:LsdException Locked="false" Priority="46" Name="Grid Table 1 Light Accent 3"></w:LsdException> <w:LsdException Locked="false" Priority="47" Name="Grid Table 2 Accent 3"></w:LsdException> <w:LsdException Locked="false" Priority="48" Name="Grid Table 3 Accent 3"></w:LsdException> <w:LsdException Locked="false" Priority="49" Name="Grid Table 4 Accent 3"></w:LsdException> <w:LsdException Locked="false" Priority="50" Name="Grid Table 5 Dark Accent 3"></w:LsdException> <w:LsdException Locked="false" Priority="51" Name="Grid Table 6 Colorful Accent 3"></w:LsdException> <w:LsdException Locked="false" Priority="52" Name="Grid Table 7 Colorful Accent 3"></w:LsdException> <w:LsdException Locked="false" Priority="46" Name="Grid Table 1 Light Accent 4"></w:LsdException> <w:LsdException Locked="false" Priority="47" Name="Grid Table 2 Accent 4"></w:LsdException> <w:LsdException Locked="false" Priority="48" Name="Grid Table 3 Accent 4"></w:LsdException> <w:LsdException Locked="false" Priority="49" Name="Grid Table 4 Accent 4"></w:LsdException> <w:LsdException Locked="false" Priority="50" Name="Grid Table 5 Dark Accent 4"></w:LsdException> <w:LsdException Locked="false" Priority="51" Name="Grid Table 6 Colorful Accent 4"></w:LsdException> <w:LsdException Locked="false" Priority="52" Name="Grid Table 7 Colorful Accent 4"></w:LsdException> <w:LsdException Locked="false" Priority="46" Name="Grid Table 1 Light Accent 5"></w:LsdException> <w:LsdException Locked="false" Priority="47" Name="Grid Table 2 Accent 5"></w:LsdException> <w:LsdException Locked="false" Priority="48" Name="Grid Table 3 Accent 5"></w:LsdException> <w:LsdException Locked="false" Priority="49" Name="Grid Table 4 Accent 5"></w:LsdException> <w:LsdException Locked="false" Priority="50" Name="Grid Table 5 Dark Accent 5"></w:LsdException> <w:LsdException Locked="false" Priority="51" Name="Grid Table 6 Colorful Accent 5"></w:LsdException> <w:LsdException Locked="false" Priority="52" Name="Grid Table 7 Colorful Accent 5"></w:LsdException> <w:LsdException Locked="false" Priority="46" Name="Grid Table 1 Light Accent 6"></w:LsdException> <w:LsdException Locked="false" Priority="47" Name="Grid Table 2 Accent 6"></w:LsdException> <w:LsdException Locked="false" Priority="48" Name="Grid Table 3 Accent 6"></w:LsdException> <w:LsdException Locked="false" Priority="49" Name="Grid Table 4 Accent 6"></w:LsdException> <w:LsdException Locked="false" Priority="50" Name="Grid Table 5 Dark Accent 6"></w:LsdException> <w:LsdException Locked="false" Priority="51" Name="Grid Table 6 Colorful Accent 6"></w:LsdException> <w:LsdException Locked="false" Priority="52" Name="Grid Table 7 Colorful Accent 6"></w:LsdException> <w:LsdException Locked="false" Priority="46" Name="List Table 1 Light"></w:LsdException> <w:LsdException Locked="false" Priority="47" Name="List Table 2"></w:LsdException> <w:LsdException Locked="false" Priority="48" Name="List Table 3"></w:LsdException> <w:LsdException Locked="false" Priority="49" Name="List Table 4"></w:LsdException> <w:LsdException Locked="false" Priority="50" Name="List Table 5 Dark"></w:LsdException> <w:LsdException Locked="false" Priority="51" Name="List Table 6 Colorful"></w:LsdException> <w:LsdException Locked="false" Priority="52" Name="List Table 7 Colorful"></w:LsdException> <w:LsdException Locked="false" Priority="46" Name="List Table 1 Light Accent 1"></w:LsdException> <w:LsdException Locked="false" Priority="47" Name="List Table 2 Accent 1"></w:LsdException> <w:LsdException Locked="false" Priority="48" Name="List Table 3 Accent 1"></w:LsdException> <w:LsdException Locked="false" Priority="49" Name="List Table 4 Accent 1"></w:LsdException> <w:LsdException Locked="false" Priority="50" Name="List Table 5 Dark Accent 1"></w:LsdException> <w:LsdException Locked="false" Priority="51" Name="List Table 6 Colorful Accent 1"></w:LsdException> <w:LsdException Locked="false" Priority="52" Name="List Table 7 Colorful Accent 1"></w:LsdException> <w:LsdException Locked="false" Priority="46" Name="List Table 1 Light Accent 2"></w:LsdException> <w:LsdException Locked="false" Priority="47" Name="List Table 2 Accent 2"></w:LsdException> <w:LsdException Locked="false" Priority="48" Name="List Table 3 Accent 2"></w:LsdException> <w:LsdException Locked="false" Priority="49" Name="List Table 4 Accent 2"></w:LsdException> <w:LsdException Locked="false" Priority="50" Name="List Table 5 Dark Accent 2"></w:LsdException> <w:LsdException Locked="false" Priority="51" Name="List Table 6 Colorful Accent 2"></w:LsdException> <w:LsdException Locked="false" Priority="52" Name="List Table 7 Colorful Accent 2"></w:LsdException> <w:LsdException Locked="false" Priority="46" Name="List Table 1 Light Accent 3"></w:LsdException> <w:LsdException Locked="false" Priority="47" Name="List Table 2 Accent 3"></w:LsdException> <w:LsdException Locked="false" Priority="48" Name="List Table 3 Accent 3"></w:LsdException> <w:LsdException Locked="false" Priority="49" Name="List Table 4 Accent 3"></w:LsdException> <w:LsdException Locked="false" Priority="50" Name="List Table 5 Dark Accent 3"></w:LsdException> <w:LsdException Locked="false" Priority="51" Name="List Table 6 Colorful Accent 3"></w:LsdException> <w:LsdException Locked="false" Priority="52" Name="List Table 7 Colorful Accent 3"></w:LsdException> <w:LsdException Locked="false" Priority="46" Name="List Table 1 Light Accent 4"></w:LsdException> <w:LsdException Locked="false" Priority="47" Name="List Table 2 Accent 4"></w:LsdException> <w:LsdException Locked="false" Priority="48" Name="List Table 3 Accent 4"></w:LsdException> <w:LsdException Locked="false" Priority="49" Name="List Table 4 Accent 4"></w:LsdException> <w:LsdException Locked="false" Priority="50" Name="List Table 5 Dark Accent 4"></w:LsdException> <w:LsdException Locked="false" Priority="51" Name="List Table 6 Colorful Accent 4"></w:LsdException> <w:LsdException Locked="false" Priority="52" Name="List Table 7 Colorful Accent 4"></w:LsdException> <w:LsdException Locked="false" Priority="46" Name="List Table 1 Light Accent 5"></w:LsdException> <w:LsdException Locked="false" Priority="47" Name="List Table 2 Accent 5"></w:LsdException> <w:LsdException Locked="false" Priority="48" Name="List Table 3 Accent 5"></w:LsdException> <w:LsdException Locked="false" Priority="49" Name="List Table 4 Accent 5"></w:LsdException> <w:LsdException Locked="false" Priority="50" Name="List Table 5 Dark Accent 5"></w:LsdException> <w:LsdException Locked="false" Priority="51" Name="List Table 6 Colorful Accent 5"></w:LsdException> <w:LsdException Locked="false" Priority="52" Name="List Table 7 Colorful Accent 5"></w:LsdException> <w:LsdException Locked="false" Priority="46" Name="List Table 1 Light Accent 6"></w:LsdException> <w:LsdException Locked="false" Priority="47" Name="List Table 2 Accent 6"></w:LsdException> <w:LsdException Locked="false" Priority="48" Name="List Table 3 Accent 6"></w:LsdException> <w:LsdException Locked="false" Priority="49" Name="List Table 4 Accent 6"></w:LsdException> <w:LsdException Locked="false" Priority="50" Name="List Table 5 Dark Accent 6"></w:LsdException> <w:LsdException Locked="false" Priority="51" Name="List Table 6 Colorful Accent 6"></w:LsdException> <w:LsdException Locked="false" Priority="52" Name="List Table 7 Colorful Accent 6"></w:LsdException> <w:LsdException Locked="false" SemiHidden="true" UnhideWhenUsed="true" Name="Mention"></w:LsdException> <w:LsdException Locked="false" SemiHidden="true" UnhideWhenUsed="true" Name="Smart Hyperlink"></w:LsdException> <w:LsdException Locked="false" SemiHidden="true" UnhideWhenUsed="true" Name="Hashtag"></w:LsdException> </w:LatentStyles> </xml><![endif]--><!--[if gte mso 10]> <style> /* Style Definitions */ table.MsoNormalTable {mso-style-name:"Table Normal"; mso-tstyle-rowband-size:0; mso-tstyle-colband-size:0; mso-style-noshow:yes; mso-style-priority:99; mso-style-parent:""; mso-padding-alt:0in 5.4pt 0in 5.4pt; mso-para-margin-top:0in; mso-para-margin-right:0in; mso-para-margin-bottom:8.0pt; mso-para-margin-left:0in; line-height:107%; mso-pagination:widow-orphan; font-size:11.0pt; font-family:"Calibri",sans-serif; mso-ascii-font-family:Calibri; mso-ascii-theme-font:minor-latin; mso-hansi-font-family:Calibri; mso-hansi-theme-font:minor-latin; mso-bidi-font-family:"Times New Roman"; mso-bidi-theme-font:minor-bidi;} </style> <![endif]-->
WEAR THE BEST

Gent's Choice Penis Shaft Collar Ring Sleeve Mens Intimate Jewelry

Frenum Glans Cock Ring Cuff-Style - Nonpiercing Bright Copper Paraglider

QUICK SHOP REFERENCE INFO - CASUAL WEAR CUSTOM COCKRING JEWELRY

RING WIDTH: Narrow 10mm (7/16 inch)
RING STYLE: Cuff
RING DESIGN NOTES: Open ring will not expand/adjust

Smallest sizing info for this ring:
SMALLEST DIAMETER: 27mm (1-1/16 inch)
SMALLEST CIRCUMFERENCE: 85mm (3-3/8 inch)

Will this adjust to larger sizing?: No
LARGEST DIAMETER: N/A (does not expand/adjust)
LARGEST CIRCUMFERENCE: N/A (does not expand/adjust)


Under The Hoode Intimate Jewelry & Gifts

Casual wear cuff-style frenum/glans or cockring features a paraglider shaped bright copper finish high gloss ring embellished with glittering textured surface and finished at the ends with silvertone barrel beads; ring measures 10mm wide at the top, narrowing towards the ends to 4mm (3/16 inch) wide; available in pre-set size only. All rings are for casual jewelry wear, ornamental purposes only. >>Rings specific to sexual activity can be found at UnderTheHoode webstore under: Under The Hoode Toy Box.

TO MEASURE FOR THIS ITEM- using a string or other material measure all the way around the area where the ring will be worn -this is your circumference. Measure the length against a ruler and compare to measurements in the above quick reference guide.

Item is not gift boxed.

COPYRIGHTS: Under The Hoode and Gent's Choice are exclusive copyrights of Under The Hoode, LLC Feb. 2006 (c)