Z Sold - Frenum Ring Glans Ring Cuff Style Cock Ring Cockring Penis Jewelry Under The Hoode Black Diamond Crystal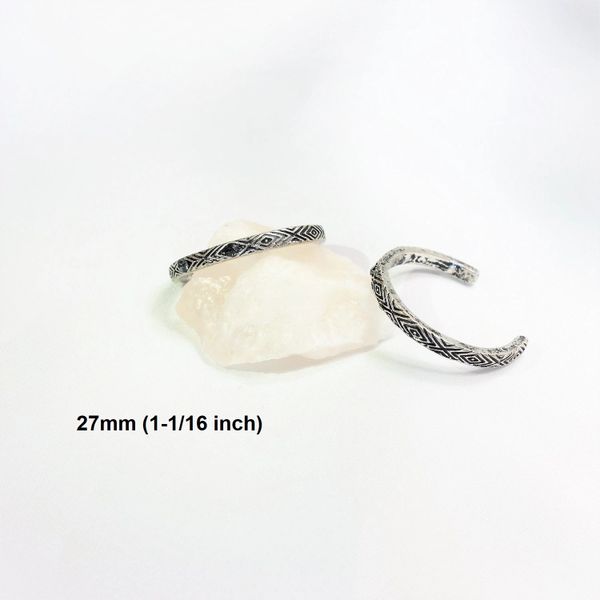 Z Sold - Frenum Ring Glans Ring Cuff Style Cock Ring Cockring Penis Jewelry Under The Hoode Black Diamond Crystal
WEAR THE BEST

Gent's Choice Penis Shaft Collar Ring Sleeve Mens Intimate Jewelry

Frenum Glans Cock Ring Cuff-Style - Nonpiercing Black Diamond Crystal

QUICK SHOP REFERENCE INFO - CASUAL WEAR CUSTOM COCKRING JEWELRY

RING WIDTH: Narrow 4mm (1/8 inch)
RING STYLE: Cuff
RING DESIGN NOTES: Open ring will not expand/adjust

Smallest sizing info for this ring:
SMALLEST DIAMETER: 27mm (1-1/16 inch)
SMALLEST CIRCUMFERENCE: 85mm (3-3/8 inch)

Will this adjust to larger sizing?: No
LARGEST DIAMETER: N/A (does not expand/adjust)
LARGEST CIRCUMFERENCE: N/A (does not expand/adjust)


Under The Hoode Intimate Jewelry & Gifts

Casual wear cuff-style frenum/glans or cockring features a rugged, distressed gunmetal finish thick, bold ring accented with diamond etched pattern and three black diamond crystal accents along one half of the ring; available in pre-set size only. All rings are for casual jewelry wear, ornamental purposes only. >>Rings specific to sexual activity can be found at UnderTheHoode webstore under: Under The Hoode Toy Box.

TO MEASURE FOR THIS ITEM- using a string or other material measure all the way around the area where the ring will be worn -this is your circumference. Measure the length against a ruler and compare to measurements in the above quick reference guide.

Item is not gift boxed.

COPYRIGHTS: Under The Hoode and Gent's Choice are exclusive copyrights of Under The Hoode, LLC Feb. 2006 (c)