Z Sold - Frenum Glans Cock Ring Cockring Cuff Style Design Nonpiercing Mens Accessories Under The Hoode Goldtone Smooth & Textured Band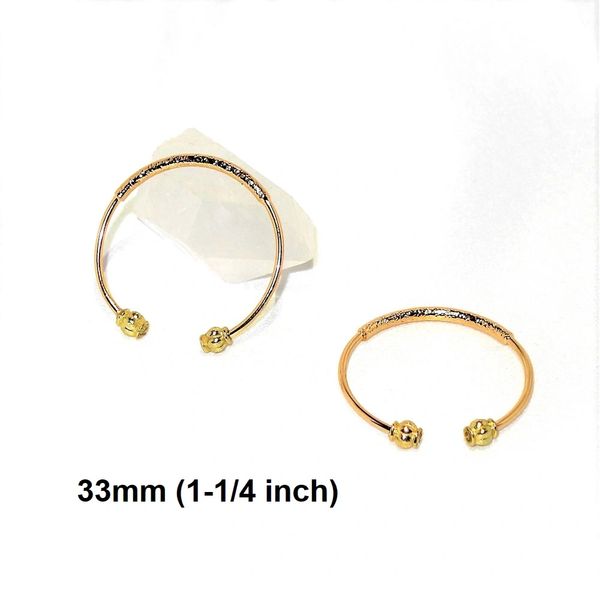 Z Sold - Frenum Glans Cock Ring Cockring Cuff Style Design Nonpiercing Mens Accessories Under The Hoode Goldtone Smooth & Textured Band
WEAR THE BEST

Gent's Choice Penis Shaft Collar Ring Sleeve Mens Intimate Jewelry
Frenum Glans Cock Ring Cuff-Style Goldtone Smooth & Textured Band Cuff Style - Nonpiercing 3mm wide
QUICK REF GUIDE - CASUAL WEAR CUSTOM COCKRING JEWELRY
RING WIDTH: Narrow 3mm (1/8 inch)
RING STYLE: Cuff
RING DESIGN NOTES: Open ring design – one size-no expansion/adjusting
Smallest sizing info for this ring:
SMALLEST DIAMETER: 33mm (1-1/4 inch)
SMALLEST CIRCUMFERENCE: 100mm (3-15/16 inch)
Will this adjust to larger sizing?: No
LARGEST DIAMETER: N/A (does not apply)
LARGEST CIRCUMFERENCE: N/A (does not apply)
Under The Hoode Intimate Jewelry & Gifts

Casual wear cuff-style frenum/glans or cockring features a goldtone band in smooth finish with a 1 inch section of reptile-like textured pattern at the crown; goldtone barrel ends; one size nonpiercing - does not adjust.

Consider body measurement slightly larger than the pre-set size to allow cuff to fit snugly in place. See listing photos for measuring guide.

TO MEASURE - using a string or other material measure all the way around the area where the ring will be worn. Measure the length against a ruler. The length should not be less than around/girth/circumference measurement in the above sizing options.

Item is not gift boxed.
COPYRIGHTS: Under The Hoode and Gent's Choice are exclusive copyrights of Under The Hoode, LLC Feb. 2006 (c)