Boho Denim Earrings Jasper Stone Bamboo Fiber Shabby Chic Earrings Urban Metro Jewelry Denim Punk Hobo Gypsy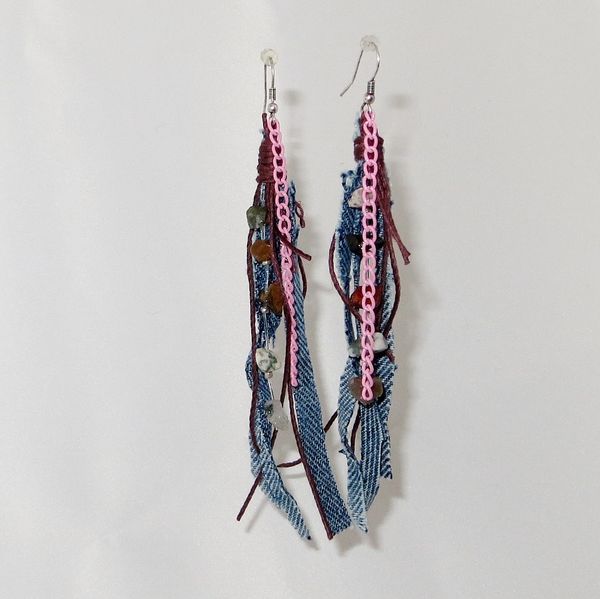 Boho Denim Earrings Jasper Stone Bamboo Fiber Shabby Chic Earrings Urban Metro Jewelry Denim Punk Hobo Gypsy
Upscale Downtown :  Boho Denim  :  Shabby Chic  :  Bayou Gypsy  :  Urban Metro
Denim Punk  :  Hobo Style  :  Motown Flair  :  Rege Fashion  :  Freestyle Statement
...........Or, is it simply Back to Nature Jasper Stone & Bamboo Fiber ?
Whatever style you're into, these custom designer upcycled denim statement earrings will add that perfect finishing touch to your day.  Indigo blue denim accented with natural jasper stone pieces and wrapped with natural bamboo fiber in a rich rust-brown color.... oh, and don't forget a little pink -!  Pink chain tassel on each piece, well... just because. :)
Silvertone fish hook style earrings, measures 5 inches from the highest point of the hook earring curve.  Tiny rubber stopper earring keepers included.
Items are not gift boxed.