Ben Wa Jewelry Ben Wa Balls Jewelry Cascade Southwestern Teardrop Cascade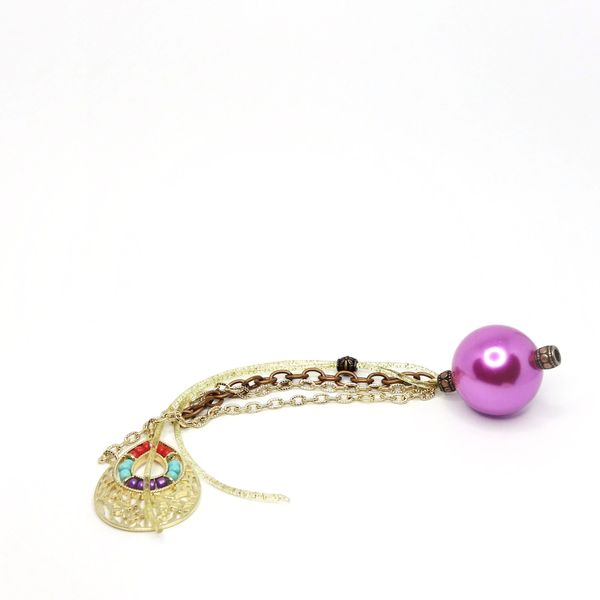 Ben Wa Jewelry Ben Wa Balls Jewelry Cascade Southwestern Teardrop Cascade
Ben Wa Ball Bead Jewelry Cascade - Southwestern Teardrop Cascade

Read about Under The Hoode Ben Wa Jewelry
~ Our twist on an ancient art of ben wa! Single ben wa bead jewelry cascades to enjoy for yourself or share with another!

~ Ben Wa bead muscle toning jewelry cascade

Light weight bead jewelry cascade.  A great alternative to heavier steel or stone ben wa balls, this custom designed and created single ben-wa ball bead jewelry cascade features (one) 1 inch (2.2cm) frosted purple composite bead finished below with chain tassels in goldtone along with contrasting matte finish coppertone chain tassels; accented with an artfully scrolled, goldtone teardrop charm with red, turquoise and purple colored seed beads; accompanied by glittering gold plastic retrieval cord; very sexy - just follow the chain tassels home...  Total item length is 7-1/4 inches.
All ben wa jewelry items are for decorative purposes only. Items specific to sexual intercourse and play can be found at UnderTheHoode.com>ToyBox


COPYRIGHTS: Under The Hoode and Ben Wa Jewelry Cascades are exclusive copyrights of Under the Hoode, LLC