Z Sold - Ben Wa Jewelry Single Benwa Ball Jewelry Cascade Faux Abalone Tassels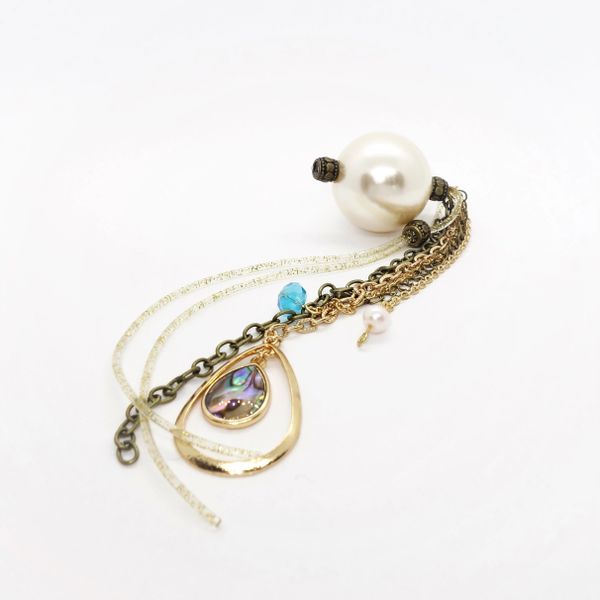 Z Sold - Ben Wa Jewelry Single Benwa Ball Jewelry Cascade Faux Abalone Tassels
Ben Wa Ball Bead Jewelry Cascade Faux Abalone Tassels

~ A new twist on an ancient art of ben wa! Single ben wa bead jewelry cascades to enjoy for yourself or share with another! 
~ Ben Wa bead muscle toning jewelry cascade 
~ Lighter weight alternative to stone yoni eggs and steel ben wa balls

Custom designed and created single ben-wa ball bead jewelry cascade features (one) 1 inch (2.2cm) frosted ivory composite bead - a lighter weight design alternative to stone yoni eggs or steel ben wa balls - finished below with a cascade of gold tone and bronze finish chain tassels accented with an open center teardrop charm sporting a faux abalone dangle center, aqua blue crystal and faux pearl dangles, and glittering gold plastic pull cords; very sexy - just follow the chain tassels home...  assertive swing motion; Total item length is 7 inches.  
COPYRIGHTS: Under The Hoode and Ben Wa Jewelry Cascades are exclusive copyrights of Under the Hoode, LLC