Z Sold - Ben Wa Jewelry Ben Wa Ball Jewelry Ben Wa Bead Jewelry Heart Charm Tassels Cascade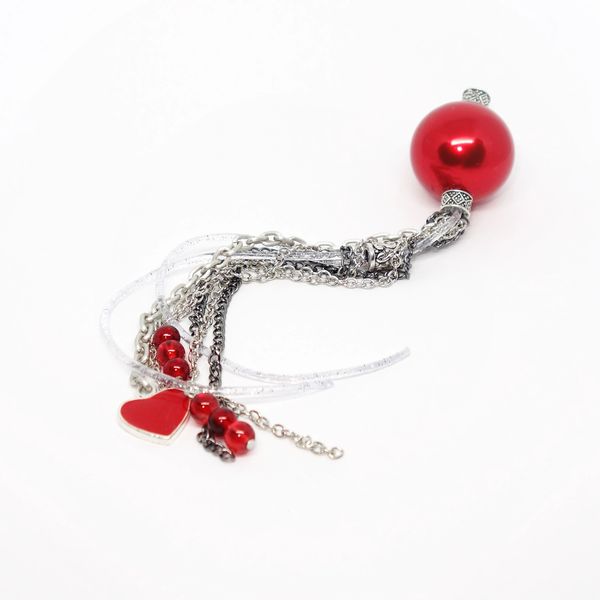 Z Sold - Ben Wa Jewelry Ben Wa Ball Jewelry Ben Wa Bead Jewelry Heart Charm Tassels Cascade
Ben Wa Ball Bead Jewelry Cascade Heart Charm Tassels Cascade

Read about Under The Hoode Ben Wa Jewelry 
~ A new twist on an ancient art of ben wa! Single ben wa bead jewelry cascades to enjoy for yourself or share with another! 
~ Ben Wa bead muscle toning jewelry cascade
Light weight bead jewelry cascade.  A great alternative to heavier stone or steel ben wa balls, this custom designed and created single ben-wa ball bead jewelry cascade features (one) 1 inch (2.2cm) frosted cinnamon red composite bead finished below with a cascade of chain tassels, a 1/2 inch wide heart charm dangle and ruby red glass bead accents; accompanied by glittering silver plastic retrieval cord; very sexy - just follow the chain tassels home...   Total item length 7-1/2 inches to bottom of charm dangles.

All ben wa jewelry items are for decorative purposes only. Items specific to sexual intercourse and play can be found at UnderTheHoode.com>ToyBox


COPYRIGHTS: Under The Hoode and Ben Wa Jewelry Cascades are exclusive copyrights of Under the Hoode, LLC