Z Sold - Ben Wa Ball Single Bead Jewelry Cascade Under The Hoode Red Velvet Mandala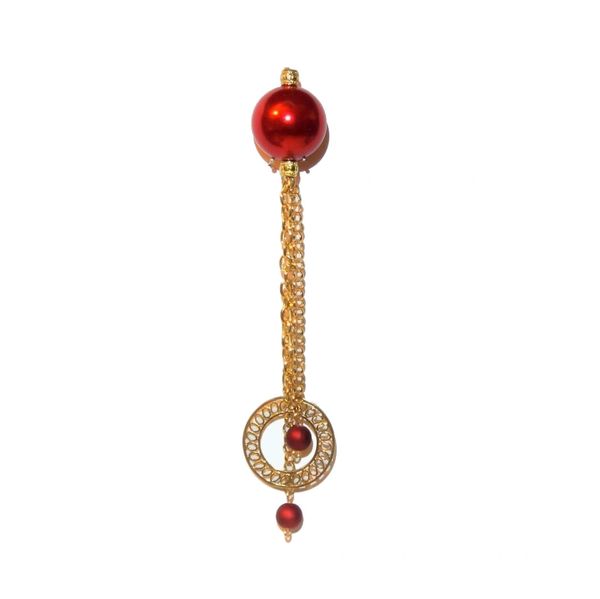 Z Sold - Ben Wa Ball Single Bead Jewelry Cascade Under The Hoode Red Velvet Mandala
Ben Wa Ball Bead Jewelry Cascade Red Velvet Mandala
Under the Hoode Intimate Jewelry and Gifts
~ A new twist on an ancient art of ben wa! Single ben wa bead jewelry cascades to enjoy for yourself or share with another!
~ Ben Wa bead muscle toning jewelry cascade
Custom designed and created single ben-wa ball bead jewelry cascade features (one) 1 inch (2.2cm) frosted red composite bead finished below with bold link goldtone chain tassels accented with an ornate goldtone mandala charm, open center design and red velvet finish focal bead dangles; very sexy - just follow the chain tassels home... assertive swing motion; Total item length is 6-1/2 inches.
COPYRIGHTS: Under The Hoode and Ben Wa Jewelry Cascades are exclusive copyrights of Under the Hoode, LLC