Anal Plug with Ring Bullet Plug Butt Plug with Ring Black Silicone Stainless Steel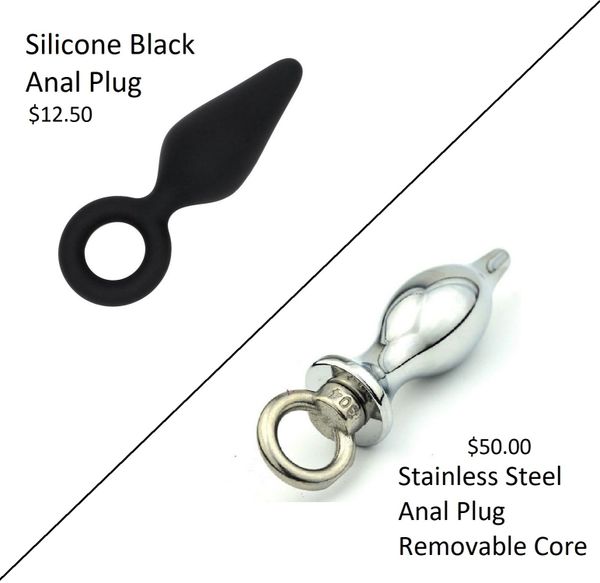 Anal Plug with Ring Bullet Plug Butt Plug with Ring Black Silicone Stainless Steel
Anal Plug with Ring - Silicone or Stainless Steel
Silicone Anal Plug Bullet with Ring features a 2-1/4 inch (5.75cm) penetration size black silicon butt plug with retrieval ring; one solid piece; total item length from end to end is 3.-1/2 inches (9cm). Wear alone or attach jewelry cascades. See listing photos for view.
Stainless Steel Anal Plug Bullet with Removable Core features a 3-1/2 inch (9cm) penetration size stainless steel butt plug with retrieval ring; removable core allows for butt plug only wear or attaching ring for retrieval and jewelry cascades; total item length is 4 inches (10.5cm). See listing photos for view.


Customize your anal plugs with Bullet Tails anal plug jewelry cascades that attach quickly to your plug ring.  We have a wide variety of Bullet Tails in the shop to wear with your own ring or one you purchase here in the shop.  Adds beauty and bling, wonderful for no panties day - long enough to be seen and enjoyed by others!

COPYRIGHTS: Under The Hoode and Bullet Tail are exclusive copyrights and trademarks of Under the Hoode, LLC