Z Sold - Frenum Ring Glans Ring Cockring Penis Ring Designer Penis Jewelry Albino Python Quartz Adjustable Style Design Cockring by Under The Hoode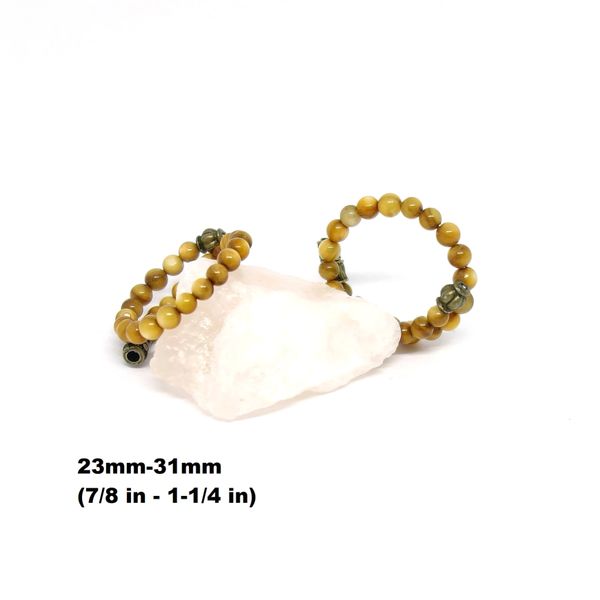 Z Sold - Frenum Ring Glans Ring Cockring Penis Ring Designer Penis Jewelry Albino Python Quartz Adjustable Style Design Cockring by Under The Hoode
Albino Python Quartz Penis Ring
Adjustable Style Cockring   (Read about Under The Hoode Adjustable Style Cockrings here)
Diameter Size Range 
23mm-31mm (7/8 in. to 1-1/4 in.) Diameter = 72mm-99mm (2-3/4 in. to 3-15/16 in.) Circumference
Read how to measure yourself for a cockring here
Custom Sizing - Check Availability
How deadly is your snake?
Snug Fit  Series Deadly Snake Adjustable Cockring - Albino Python - No Pinch Comfort Fit
Another of our Deadly Snakes Series, this one may not have poisonous fangs, but it's just as lethal!  Albino Python casual wear, self adjusting mens cockring features the handsome varied yellow patterns of the albino python in high gloss yellow-gold quartz stone hues; matching brasstone head and tail barrel ends - see photos; smaller base design for tighter grip; tension  assembly to allow for expansion and contraction as needed; Fits average male.  4mm (3/16 inch) wide. Not gift boxed.
All cockrings are for casual jewelry wear, ornamental purposes only. Cockrings specific to sexual activity can be found at UnderTheHoode sex toy store affiliate: Under The Hoode Toy Box.


COPYRIGHTS: Under The Hoode, Adjustable Style Cockring and ring designs are exclusive copyrights of Under The Hoode, LLC Feb. 2006 (c)