Z Sold -His and Hers Mens or Womens Weighted Nipple Clamps Clips Under The Hoode Bold Pendulum Elements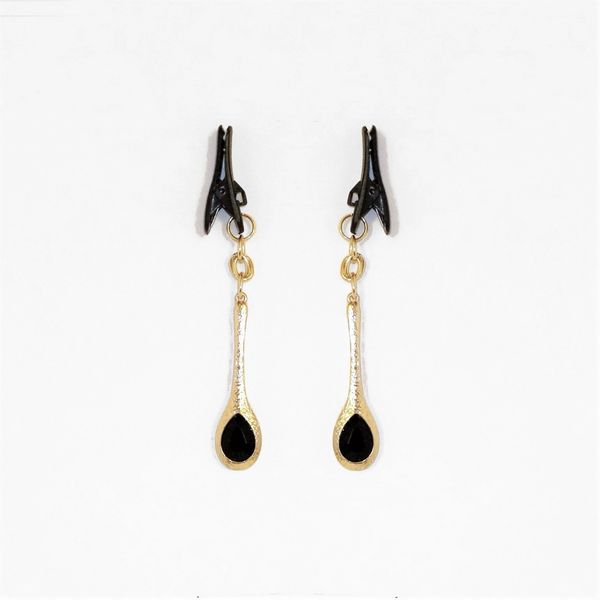 Z Sold -His and Hers Mens or Womens Weighted Nipple Clamps Clips Under The Hoode Bold Pendulum Elements
His and Hers Mens or Womens Unisex Adult Weighted Nipple Clips Clamps Goldtone Pendulum Dangles and Tasselled Goldtone Pendulum Dangles
Under The Hoode Intimate Jewelry and Gifts
Nipple clips/clamps feature black toothless polymer clips that offer constant, controlled pressure without harsh, toothed metal clamps; accented with solid composition 2 inch long goldtone pendulum dangles with ebony accent at the center; clamp area measures 1/4 inch (7mm) wide and approximately .5 inches (12mm) deep; dangles provide vibration with movement.
Total dangle length measures 2-1/2 inches. Prepare nipple, peaking to erectness. Pinch to fit clip width with slight outward pull. Attach clip from underside of nipple and release.  Select with or without tassels.
>>>
**** Follow
@underthehoode
on INSTAGRAM for exclusive savings and feeds on all new webstore items !
COPYRIGHTS: Under The Hoode and clip design are exclusive copyrights of Under The Hoode, LLC Feb. 2006