ZZ-Sold Out Ben Wa Ball Single Bead Jewelry Cascade Under The Hoode Coppertone Tassels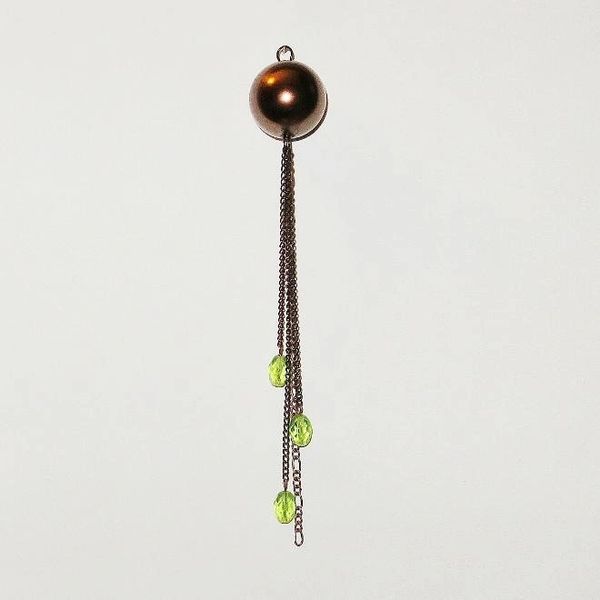 ZZ-Sold Out Ben Wa Ball Single Bead Jewelry Cascade Under The Hoode Coppertone Tassels
Ben Wa Ball Bead Jewelry Cascade Coppertone Tassels
Under the Hoode Intimate Jewelry and Gifts
~ A new twist on an ancient art of ben wa! Single ben wa bead jewelry cascades to enjoy for yourself or share with another!
~ Ben Wa bead muscle toning jewelry cascade
Custom designed and created single ben-wa ball bead jewelry cascade features (one) 1 inch (2.2cm) frosted copper brown composite bead finished below with a cascade of coppertone chains accented with peridot green glass beading; very sexy - just follow the chain tassels home... assertive swing motion; dangle length from end of bead to bottom of charm is 5-1/4 inches (13.5cm); total item length is 6-1/2 inches (16.5cm).
COPYRIGHTS: Under The Hoode and Ben Wa Jewelry Cascades are exclusive copyrights of Under the Hoode, LLC